Complex Specialty Core Wire Manufacturer Adds to Management Team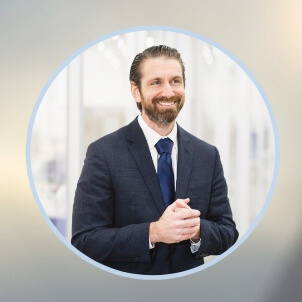 Wytech Industries, a Vance Street Capital portfolio company, a
leader in the development and manufacturing of wire and metal tube based products for the medical device industry, has named David Ohmann as President, effective immediately. With the recent investment by Vance Street Capital, Wytech has added new manufacturing technologies and increase production capacity to scale both development services and contract manufacturing.
Ohmann has nearly 25 years of experience in international, orthopedic, and advanced surgical medical device segments. Prior to joining Wytech, Ohmann held sales & marketing leadership positions at Heraeus and MicroGroup (a TE Connectivity Company). Ohmann has a M.S. Materials Science degree from the University of Wisconsin-Madison and an M.B.A from the University of Minnesota, Carlson School of Management.
"Wytech's future is in great hands with Dave Ohmann at the helm. His experience and knowledge will benefit the entire organization" said Wytech's CEO, Michael Casalino.
"Dave has an extensive medical device background and with his engineering perspective and deep understanding of the complexities of the development of specialty wires, he will be vital to customers as they face the challenges of developing new life saving devices," said Michael Janish, managing partner at Vance Street Capital.
About Wytech Industries – Founded in 1975 and headquartered in Rahway, New Jersey, Wytech designs and manufactures some of the world's most complex components for medical devices, including precision wire components and specialty core wires,, hypotubes and hypotube assemblies Wytech's customers include leading medical device OEMs worldwide and
contract manufacturers focused on high-growth therapies in the neurovascular, peripheral vascular, structural heart, advanced surgical, and orthopedic end markets. For more information, please visit www.wytech.com.
About Vance Street Capital – Vance Street Capital is a middle-market private equity firm focused on investing in highly engineered solutions businesses across the medical, aerospace, defense, and industrial sectors. For over two decades, Vance Street's partners have worked with management teams and family owners to accelerate revenue growth, improve operations and acquire strategic assets for the companies in their investment portfolio. For more information, please visit www.vancestreetcapital.com.