Wytech Industries Names David Bettencourt as Vice President of Commercial Operations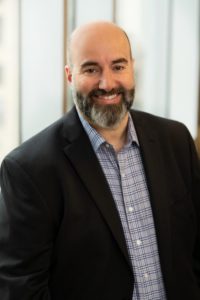 Wytech Industries, a Vance Street Capital portfolio company, announces David Bettencourt has accepted the role of Vice President of Commercial Operations beginning August 1st. Mr. Bettencourt has over 25 years in the medical device industry working for leading materials suppliers of precision wire and hypotubes for use in the interventional, orthopedic and surgical device market.
"Mr. Bettencourt will be leveraging his deep experience in commercial, value stream, and engineering roles to lead the commercial team in strategic projects to support scaling of Wytech's facility, continuous expansion of Wytech's FastLane Webstore and technology portfolio," said David Ohmann, CEO, Wytech. "David's compassion & customer focused energy is contagious; he will fit well into the employee focused culture at Wytech built by the Casalino Family nearly 50 years ago."
Watch our video featuring Michael Casalino, Tony Casalino & Dave Ohmann to learn more about how our customers benefit from the Wytech Difference.
About Wytech Industries – For nearly 50 years, Wytech has been committed to earning our position as the preferred development and manufacturing partner of precision ground wire and metal tube components for our medical device customers.  Wytech is a qualified supplier to thousands of OEMs and contract manufacturers around the world. We engineer simple manufacturing solutions to complex wire and metal tubing design applications.  For more information, please visit www.wytech.com.
About Vance Street Capital – Vance Street Capital is a middle-market private equity firm focused on investing in highly engineered solutions businesses across the medical, aerospace, defense, and industrial sectors. For more than two decades, Vance Street's partners have worked with management teams and family owners to accelerate revenue growth, improve operations and acquire strategic assets for the companies in their investment portfolio. For more information, visit vancestreetcapital.com.