Wytech Industries Names David Ohmann as CEO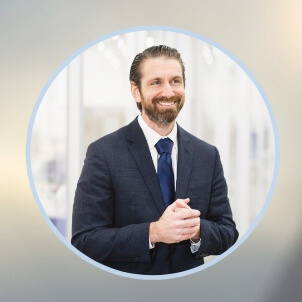 Wytech Industries, a Vance Street Capital portfolio company, is excited to announce David Ohmann has been appointed CEO of Wytech Industries, effective immediately.  Ohmann joined Wytech in May of 2021 as President with more than 25 years of medical device industry experience.
Mike Janish, Managing Partner, of Vance Street Capital "Over the past eleven months Dave's energy, dedication & compassion for the people of Wytech has preserved the entrepreneurial and employee-focused culture that the Casalino family started 50 years ago.  Wytech's three-year growth plan now includes an expansion of manufacturing space at the Rahway facility including continuous expansion of Wytech's FastLane Webstore. We are very happy with Wytech's scalability and excited for Dave's promotion to CEO."
"For nearly five decades, the Casalino family has built a strong employee culture and I am honored to continue this tradition in the role of CEO," said Ohmann.  "Wytech produces over 70 million components a year and is a qualified supplier to thousands of Medical Device OEMs and contract manufacturers around the world.   We are committed to earning our position as the preferred development and manufacturing partner of precision ground wire and metal tube components for our medical device customers," said Ohmann.
Please join us in congratulating Dave on his role!
Watch our video featuring Michael Casalino, Tony Casalino & Dave Ohmann to learn more about how our customers benefit from the Wytech Difference.
About Wytech Industries – For nearly 50 years, Wytech has been providing specialty wire and tubing products to tens of thousands of medical device OEMs and affiliated contract manufacturers worldwide. We engineer simple manufacturing solutions to complex wire and metal tubing design applications.  For more information, please visit www.wytech.com.
About Vance Street Capital – Vance Street Capital is a middle-market private equity firm focused on investing in highly engineered solutions businesses across the medical, aerospace, defense, and industrial sectors. For more than two decades, Vance Street's partners have worked with management teams and family owners to accelerate revenue growth, improve operations and acquire strategic assets for the companies in their investment portfolio. For more information, visit vancestreetcapital.com.