Medical Wire and Tubing Components and Assemblies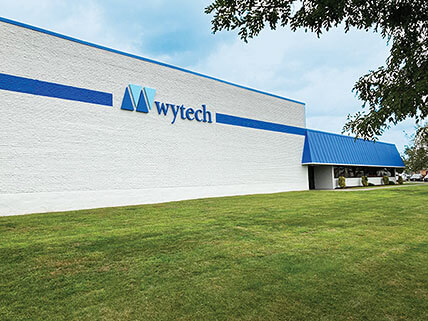 For nearly 50 years, Wytech has demonstrated the ability to adapt and innovate to achieve sustained success and be recognized as a top-tier outsourcing partner to leading medical device OEMs and affiliated contract manufacturers worldwide.
With the recent expansion of the Rahway, NJ facility and the integration of Micro-Tube Fabricators' resources to Rahway, Wytech has an impressive amount of workspace and more than 100 employees under one roof. With sales representation in all of the United States and select international markets, Wytech is logistically positioned to manufacture, service, and deliver wire and tubing components and assemblies in a timely fashion to most points worldwide.
Wytech is renowned for its wire straightening and cutting technologies with proprietary equipment that has proven to deliver the best quality and turnaround times in the industry. 
In addition to its core straightening business, Wytech has successfully integrated a full scope of wire and tubing manufacturing technologies into its platform the last 40 years. Wytech's composite list of manufacturing technologies includes: precision grinding, wire straightening and cutting, burr-free cutting, laser machining, Wire EDM, CNC Swiss turning/milling, ECM, ECG, forming/fabrication, Four-Slide, automation, coatings/coating removal, wire pressing and flattening, heat treating, Nitinol shape setting, surface modifications, and more. Additionally, Wytech offers one-day delivery of fine wire (FastLane) and one to two-week turnarounds of custom wire and tubing components for prototype development (FastTrack).
Although particularly skilled in working with many grades of stainless steel and Nitinol, Wytech is adept at working with a variety of metals as well. Also, no run size is too small or large for Wytech. In addition to its robust manufacturing technologies, Wytech's application engineers are prepared to provide engineering input as needed.
Wytech is fully committed companywide to a quality system that meets the stringent requirements of the medical device industry. Wytech strives for product perfection through a continuous improvement program utilizing the science of measurement (metrology) and the skill of experienced technicians. As a result of its dedication to quality, Wytech is a certified "ship-to-stock" outsourcing partner to many of the leading medical device firms in the world who choose Wytech for zero-defect performance and adherence to schedules. Wytech is an ISO 9001:2015 and ISO 13485:2016 certified company and is a Qmed Qualified Supplier to the medical device industry.
Wytech strives to be a socially responsible firm by adhering to sustainable practices in all aspects of its business. This includes eliminating waste through best manufacturing practices, whether it be byproducts, water, materials, or utilities.